Detroit: Become Human
Build 5165159


Release Date: December 12, 2019
Genres/Tags: Adventure, Interactive movie, Third-person, 3D
Developer: Quantic Dream
Publisher: Quantic Dream
Platform: PC [Repack]
Engine: in-house
Steam User Rating: 92% of user reviews are positive (based on 1,803 reviews)

Interface Language: English, French, Italian, German, Spanish - Spain, Arabic, Czech, Danish, Finnish, Greek, Hungarian, Japanese, Korean, Norwegian, Polish, Portuguese, Portuguese - Brazil, Spanish - Latin America, Swedish, Turkish, Dutch, Russian, Traditional Chinese, Croatian
Audio Language: English, French, Italian, German, Spanish - Spain, Arabic, Japanese, Polish, Portuguese, Portuguese - Brazil, Spanish - Latin America, Russian
Crack: built-in (CODEX)

Minimum requirements:
Operating System: Windows 10 (64 bit) - also works on Windows 7 with lagging
Processor: Intel Core i5-2300 @ 2.8 GHz or AMD Ryzen 3 1200 @ 3.1GHz or AMD FX-8350 @ 4.2GHz
RAM: 8 GB
Video Card: Nvidia GeForce GTX 780 or AMD HD 7950 with 3GB VRAM minimum (Support of Vulkan 1.1 required)
DirectX: 11
HDD Space: 59 GB

ATTENTION! The minimum size of the repack is just 22.2 GB, read repack features for details.

Screenshots - click to enlarge If you don't see screens - disable your adblock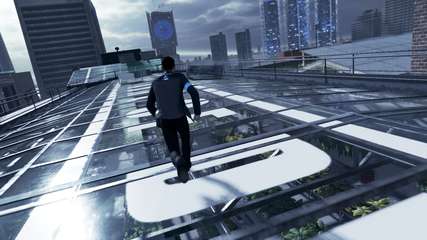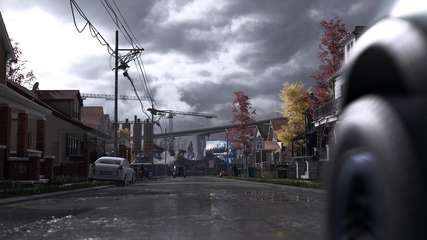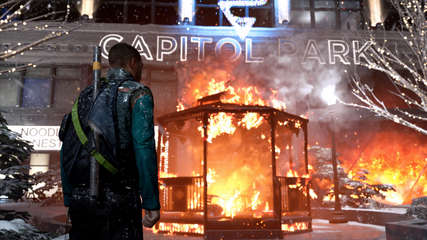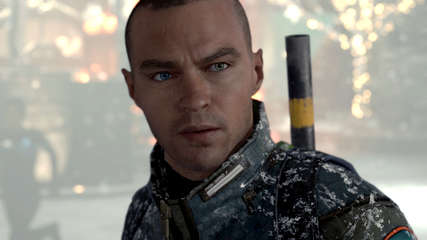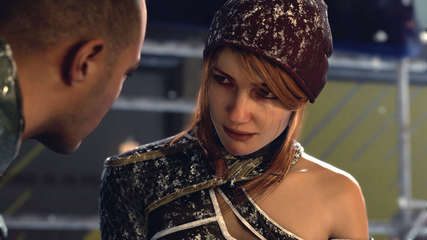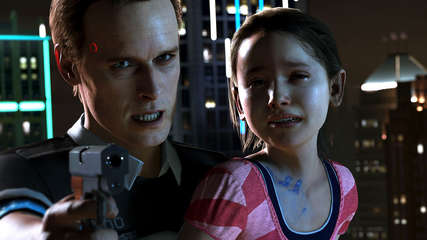 Description:

WHAT MAKES US HUMAN?
Detroit 2038. Technology has evolved to a point where human like androids are everywhere. They speak, move and behave like human beings, but they are only machines serving humans.

Play three distinct androids and see a world at the brink of chaos – perhaps our future - through their eyes. Your very decisions will dramatically alter how the game's intense, branching narrative plays out.

You will face moral dilemmas and decide who lives or dies. With thousands of choices and dozens of possible endings, how will you affect the future of Detroit and humanity's destiny?


PLAY YOUR PART IN A GRIPPING NARRATIVE
Enter a world where moral dilemmas and difficult decisions can turn android slaves into world-changing revolutionaries. Discover what it means to be human from the perspective of an outsider – and see the world through the eyes of a machine.

THEIR LIVES, YOUR CHOICES
Shape an ambitious branching narrative, where your decisions not only determine the fate of the three main characters, but that of the entire city of Detroit. How you control Kara, Connor and Markus can mean life or death – and if one of them pays the ultimate price, the story still continues…

COUNTLESS PATHS, COUNTLESS ENDINGS
Every decision you make, no matter how minute, affects the outcome of the story. No playthrough will be exactly the same: replay again and again to discover a totally different conclusion.

FULLY OPTIMIZED FOR PC
Detroit: Become Human is brought to PC with stunning graphics, 4K resolution, 60 fps framerate and full integration of both mouse/keyboard and gamepad controls for the most complete Detroit: Become Human experience to date.

Repack Features


Based on Detroit.Become.Human-CODEX ISO release: codex-detroit.become.human.iso (56,091,443,200 bytes)
Game version is Steam Build 5165159
100% Lossless & MD5 Perfect: all files are identical to originals after installation (ONLY when you install the game with ALL components)
NOTHING ripped, NOTHING re-encoded
Selective Download feature: you may skip downloading and installing of voiceovers you don't need, credits & bonus videos
Significantly smaller archive size (compressed from 52.2 to 22.2~39.1 GB, depending on selected components)
Installation takes (one language, no bonus files): ~15 minutes on 8 threads CPU; ~25 minutes on 4 threads CPU; installing with more languages and bonus files will cost you another 5-25 minutes, depending on selected components
After-install integrity check so you could make sure that everything installed properly (ONLY when you install the game with ALL components)
HDD space after installation: 59 GB
Language can be changed in game settings
Repack uses XTool library by Razor12911
At least 2 GB of free RAM (inc. virtual) required for installing this repack
Repack by FitGirl
YouTube Version of Bonus Videos
https://www.youtube.com/watch?v=wpG_Ia-4Vaw
Selective Download
You can skip downloading of bonus/credits videos voicepacks you don't need. Here is the list of optional/selective files. At least one of the voicepacks must be downloaded and installed.
fg-optional-bonus-videos.bin (bonus videos, available in special game menu - please note that if you don't install them and try to play - the game will crash)
fg-optional-japanese-bonus-videos.bin (same as before, but for Japanese users)
fg-optional-credits.bin (end credits, the game will freeze at the very end, trying to display video, if you don't install this)
fg-selective-english.bin
fg-selective-arabic.bin
fg-selective-brazilian.bin
fg-selective-french.bin
fg-selective-german.bin
fg-selective-italian.bin
fg-selective-japanese.bin
fg-selective-mexican.bin
fg-selective-polish.bin
fg-selective-portuguese.bin
fg-selective-russian.bin
fg-selective-spanish.bin
Backwards Compatibility
This repack is EXTREMELY backwards compatible with my previous repack of Detroit. You need only new setup.exe, fg-07.bin and "MD5\fitgirl-bins.md5" to be updated. Everything else can be rehashed.
Game FAQ
Q: Why the repack was updated? What's new?
A: In my first repack there was an error with injecting localized voiceovers to their right positions. It caused crashes in the certain game scenes, and they could be easily replicated on any configuration. In this updated repack this error is fixed completely, all voiceovers now injected at correct addresses and can't cause any crashes. Plus, muted voices which were present in my "FIX 2" now are also fixed.
Q: I still have crashes at certain scenes!
A: Legit users have them too! The game is not only very demanding, but have some problems with certain drivers versions for both AMD and NVIDIA GPUs. If you experience the crashes, try to either update or rollback you current videodriver. Also it's recommended to update Vulkan driver, EVEN if it was included in your vendor drivers. Get latest Vulkan SDK here and install it: https://vulkan.lunarg.com/sdk/home
Q: Well, the game works fine for me, but at the end at the final scene the game freezes and nothing happens after it!
A: You didn't install optional credits, what did you expect? They would start at that moment.
Q: My game is very laggy, I have freezes, audio chops, mouse is not responding!
A: As I said above, the game is very demanding, so on low-end systems you have to use special tools like BES (http://mion.faireal.net/BES/). Unpack it, run BES, run the game, select it's EXE in BES menu, click "Limit this" and set the limiter to -3%. Now you may play more smoothly. Please note, that you shouldn't use this tool if you have other CPU limiters (like Process Lasso) active. Disable them first.
Q: My game crashes on launch or doesn't start at all.
A: Many overlay applications like MSI Afterburner may be the reason for that. If you already have drivers/Vulkan updated, disable MSI AB and similar tools for them not to inject in the game process. Another reason may be your CPU, which might be too old. The game requires SSE 4.1 support, so AMD Phenoms, in example, are not supported.
Q: The game runs, but stucks at 98% of Shaders Generation
A: This also may be due to recent or too old drivers or outdated Vulkan Try the following: a) delete all files in game's ShaderCache folder. b) Rollback or update your video drivers. c) Make sure you have the latest Vulkan SDK installed d) Run the game and keep fingers crossed that this time it will generate shaders properly
Problems during installation?
Read this repacks troubleshooting guide
http://fitgirl-repacks.site/repacks-troubleshooting/